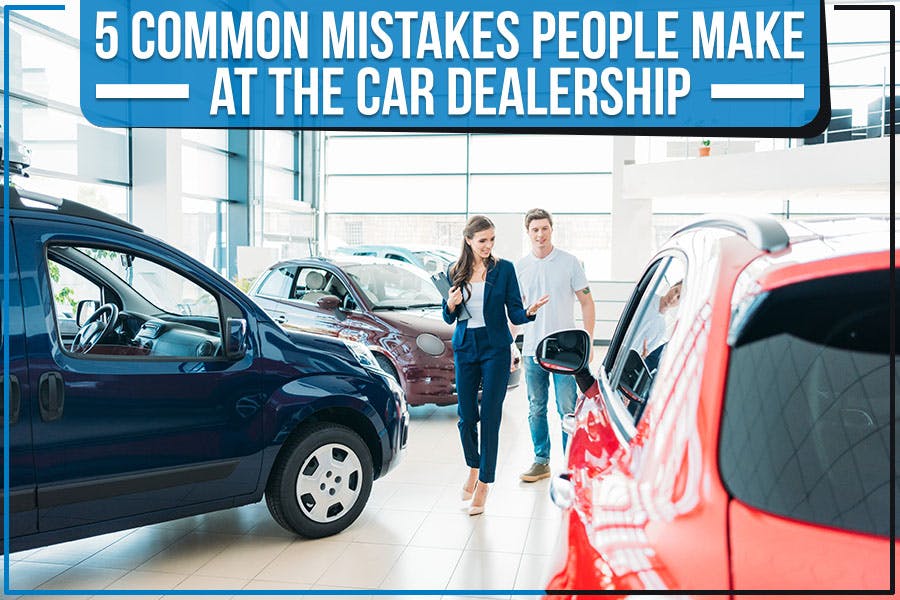 5 Common Mistakes People Make at the Car Dealership
A car dealership is an intimidating place for many people. All the different cars, models, price tags, and salespeople can be overwhelming, to say the least. However, if you're shopping for a vehicle and know what to expect, the car dealership will become less scary and more enjoyable!
This blog post will cover five common mistakes people make at car dealerships. We'll talk about how these mistakes affect your experience at the car dealership and how they might also impact your budget in the long run.
Not Knowing What You Want Before Walking Into the Car Lot
The first mistake that many car buyers make is not doing their research ahead of time.
You should have a good idea of what vehicle you're looking for before entering the car lot so that you don't waste any time wandering around aimlessly while trying to figure out which one best suits your needs and budget.
Not Test Driving the Car
You need to make sure that the car you're buying is perfect for you. The only way to do this is by test driving it. Make sure to take it on different types of roads and see how it handles in different situations.
Make sure to test out different car features, too, like the sound system or the air conditioning. If you have any questions about the functionality, ask the dealership's staff before you take it for a spin.
Not Negotiating on the Price
Car dealerships expect you to negotiate, so don't be afraid to ask for a better deal.
Be prepared to walk away from the car dealership if they don't meet your asking price. Many car dealers will give you a lower price if you agree to buy or lease the car that day.
Keep in mind that car dealerships are businesses, and they will do anything to sell you a car.
Buying a Car Based On Looks Alone
Just because a car looks good doesn't mean it's the right car for you.
You need to consider things like gas mileage, comfort, and how often you'll need to visit the mechanic.
Not Considering All Your Car Financing Options
There are many different car financing options for you to look into. You need to know what each of them is so that you get the best deal possible on the car you want.
For example, if you have a bad credit score, it might be difficult to get approved for some car loans. However, there are car financing options specifically for people with bad credit, so you don't have to worry too much.
If you're looking for a new Honda or a used Honda, Brandon Honda serving Lutz, FL, has an inventory of both for you to choose from. Whether it be sedans, hatchbacks, or SUVs - we've got them! Are you looking for something with more power? Check out our selection of trucks and vans too.
You won't find such exceptional rates anywhere else in town! Explore our inventory today!
Back to Parent Page