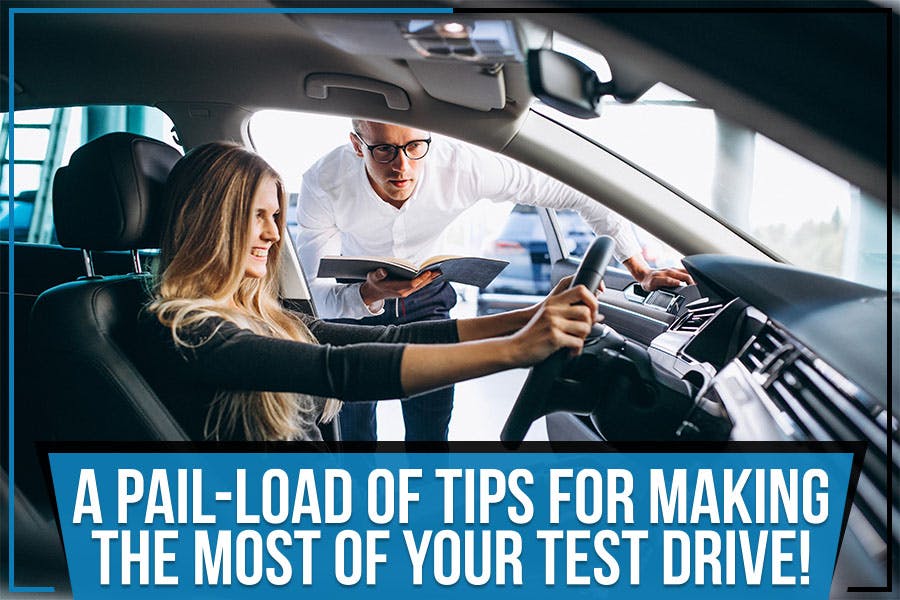 A Pail-Load Of Tips For Making The Most Of Your Test Drive!
Are you considering purchasing a new car? If so, it's important to take the time for a test drive. Not just to see if the car feels right for you but also to understand how it handles on the road.
But before you hit the road, keep a few things in mind. Here are Brandon Honda's top tips for making the most of your test drive. Happy driving!
Plan Your Route:
Have a general idea of the types of roads you'll be driving on during your test drive. It will help you feel how the car handles in different conditions. You don't want to get lost or run out of time. Map a route that gives you a good idea of the car's capabilities.
How to do this:
Consider the types of roads you'll be driving on city streets, highways, winding roads, etc.

Plan a route that will let you experience all these different road conditions.
Pay Attention to the Small Things:
Sometimes the little things you overlook become the cause of much frustration later on. So, while you're test driving, pay attention to the small details. How easy is it to reach the controls? Can you easily adjust the mirrors? Is there enough leg room? These are things that you don't want to worry about after making your purchase.
How to do this:
As you're driving, pay attention to how you feel in the car. If something doesn't feel right, make a note of it.

Be sure to voice queries you have while on the test drive confidently. The salesperson should be able to answer them.

If you're unsure about something, don't hesitate to ask for clarification.
Take Your Time:
Rushing while test driving will only give you a false sense of the car. Instead, take your time & get familiar with the vehicle. Have the salesperson accompany you for a better opinion on the quality of the car's drive & assist features. Go through each feature gradually to get the full experience before you decide.
How to do this:
Plan and allow yourself plenty of time for the test drive.

If possible, avoid driving during rush hour or in heavy traffic. It will help you feel how the car handles on the road.

Try to find an empty parking lot to practice turning and parallel parking.

Allow yourself sufficient time to get familiar with the car's controls, so you don't feel rushed. That way, you can ask the salesperson any questions you have and take your time getting to know the car.
Get a Feel for All the Features:
Car features are an important aspect you need to consider when purchasing a new vehicle. During your test drive, be sure to test out all the important features.
How to do this:
Test out the sound system and climate control.

Try out all the safety features, like the airbags, seatbelts, and brakes.

Check if there's enough space in the trunk for your needs.

Familiarize yourself with all the buttons and controls.

Test out the navigation system if the car has one.

Test driving is an important part of purchasing a new car so make sure you allow yourself enough time and find a good place to do it. With these tips in mind, you're sure to have a great experience!
And don't forget to have fun! The team at Brandon Honda, serving Valrico, FL, would love to help you find your perfect new car or SUV.
Drop by today to

take a test drive

—we promise you won't regret it!
Back to Parent Page