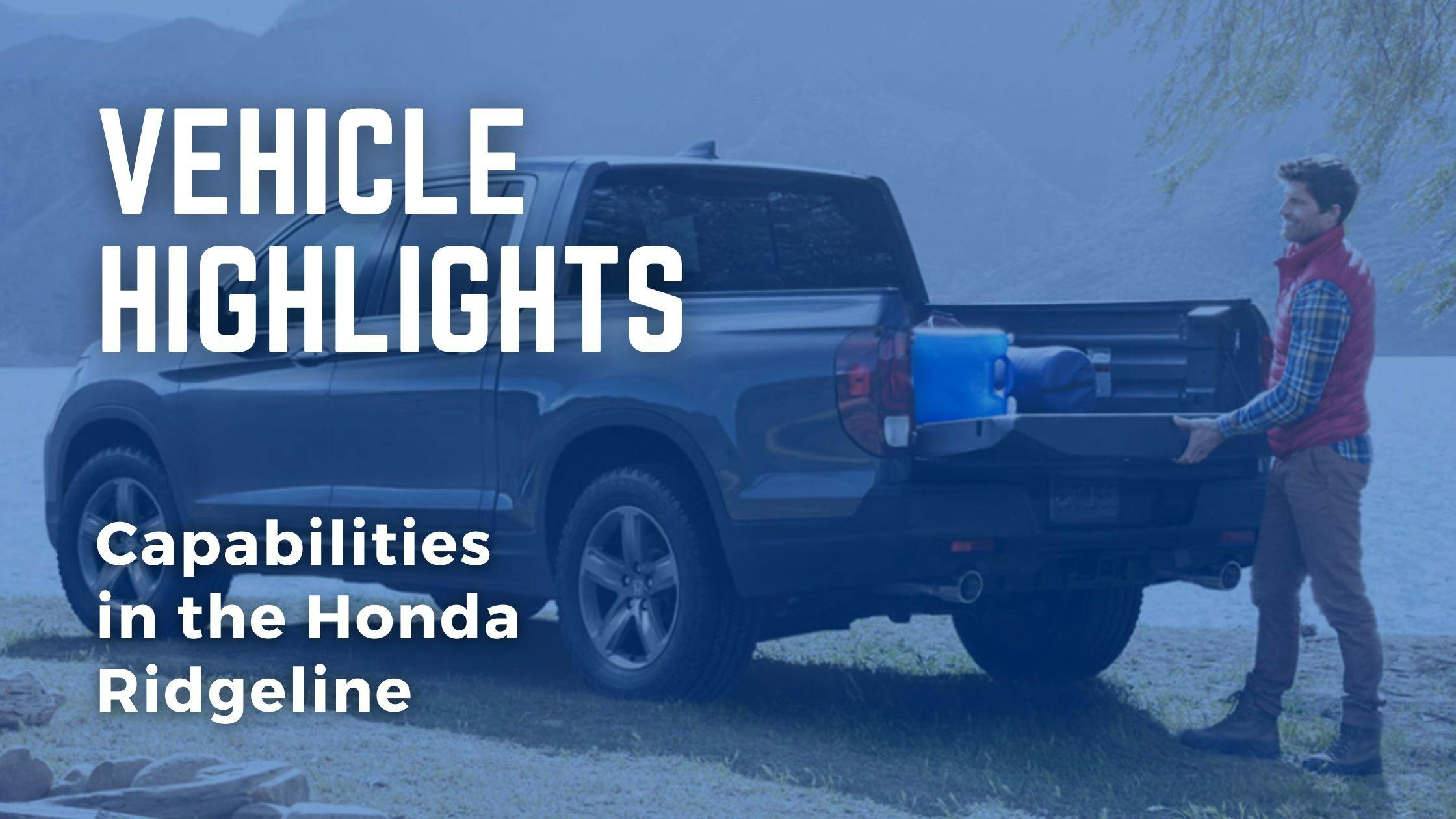 Capabilities of the New Honda Ridgeline in Tampa
The Honda Ridgeline is a crowd favorite among Tampa Honda drivers near and far! This Honda truck for sale has versatile capabilities, perfect for all types of Florida drivers. Whether you're taking the family to the beach in Tampa or, towing your boat to Holiday, this Honda truck suits all drivers.
Towing Capabilities in the Honda Ridgeline
Yes, the Honda Ridgeline has decent towing capabilities. The 2023 model year Ridgeline in Tampa has a maximum towing capacity of up to 5,000 pounds when properly equipped. This means that it can tow many types of trailers, boats, and other equipment!
If you're planning to use your Honda Ridgeline for towing, it's a good idea to consult the owner's manual or talk to a Honda dealer or certified mechanic at Brandon Honda, to ensure that you're using the vehicle safely and effectively for your towing needs.
It's important to note that towing capacity can vary depending on the specific model, trim level, and equipment. It's also important to make sure that you have the right equipment and set up for towing, including the proper hitch and wiring. This Honda vehicle available at our Tampa dealership makes all beach trips fun from Clearwater to Tampa!
The Honda Ridgeline is a Family-Friendly Vehicle!
Yes, the Honda Ridgeline can be a family-friendly car. It is a midsize pickup truck with a crew cab that can seat up to five passengers comfortably.
The Ridgeline's interior is spacious and features many modern amenities, such as a touchscreen infotainment system, Apple CarPlay and Android Auto compatibility, and a premium sound system. The truck also has a range of safety features, including a rearview camera, lane departure warning, and automatic emergency braking.
Additionally, the Ridgeline's unique features, such as the in-bed trunk and dual-action tailgate, can make it a versatile and convenient choice for family outings, camping trips, and other outdoor activities.
Back to Parent Page