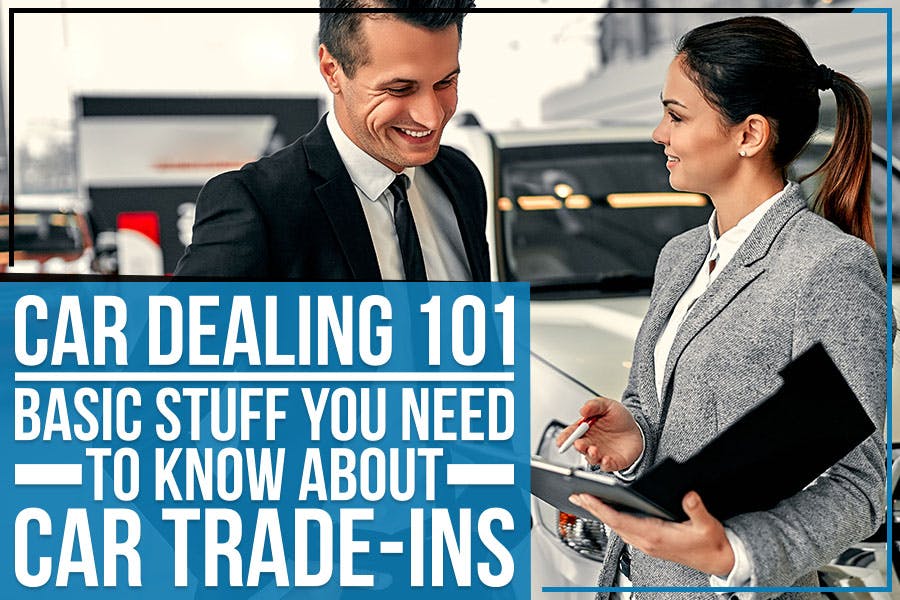 Car Dealing 101 – Basic Stuff You Need to Know About Car Trade-Ins
When buying a new car, one option is to trade in your old car. This can be a great way to get rid of an old car and get some money to purchase a new one. However, you need to be aware of certain things before going through with a car trade-in. This post will discuss the basics of car trade-ins, what affects the value of a trade-in, and how to get the best deal on a new car.
What is a Car Trade-in?
A car trade-in is when you exchange your current vehicle for a new one. The dealership will give you credit towards purchasing the new car, which can be used to lower the price or monthly payments.
Know Your Vehicle's Value
First, determine your vehicle's worth. You can check out the trade-in value on websites like Kelley Blue Book or Edmunds. These sites will estimate what your car is worth based on its make, model, and condition.
Repair Any Issues
The next step is to repair any issues with your car. If there are any dents, scratches, or other cosmetic damage, get them fixed before trading it in. The same goes for mechanical problems. If your car requires new brakes or a new battery, get it taken care of before going to the dealership.
This is important because you don't want the dealer to low-ball you on your trade-in value. If they see that your car has a lot of damage, they'll assume it's not worth as much. But if your car is in good condition, they'll be more likely to give you a fair price.
Negotiate Both Deals Separately (New Car & Trade-in)
A common mistake people make is negotiating the price of their new car and the trade-in value of their old car at the same time. This is a mistake because you're essentially shooting yourself in the foot. When you negotiate for your new car, do so without mentioning your trade-in. The dealership will likely give you a lower offer if they know you're trading in your old car.
Once you've negotiated the price of your new car, then you can talk about your trade-in. By negotiating both deals separately, you'll be better positioned to get the best possible deal on your new car and your trade-in.
Provide Maintenance Records
If you have a trade-in, the dealership will want to see maintenance records to ensure that you've taken care of the car. This is crucial if you're trying to trade in an older car. The dealership will be more likely to give you a higher trade-in value if you can prove you've kept up with maintenance. If you don't have records, be prepared to accept a lower offer from the dealership.
Brandon Honda, serving Zephyrhills, FL, is a trusted and reliable dealership for new cars. We offer a wide variety of premium new cars for sale, and our team is experienced and knowledgeable. If you're planning to buy a new vehicle, visit our dealership today! You won't be disappointed.
At Brandon Honda, serving Wesley Chapel, FL, we want to help you have a safe and fun journey. We're happy to provide these essential car maintenance tips. If not that, we also house an impressive assemblage of new Honda & used vehicles that you can conveniently upgrade to via trade-in or friendly financing assistance!
Schedule service at our dealership if you plan a road trip this summer. Thanks for reading, and happy travels!
Back to Parent Page