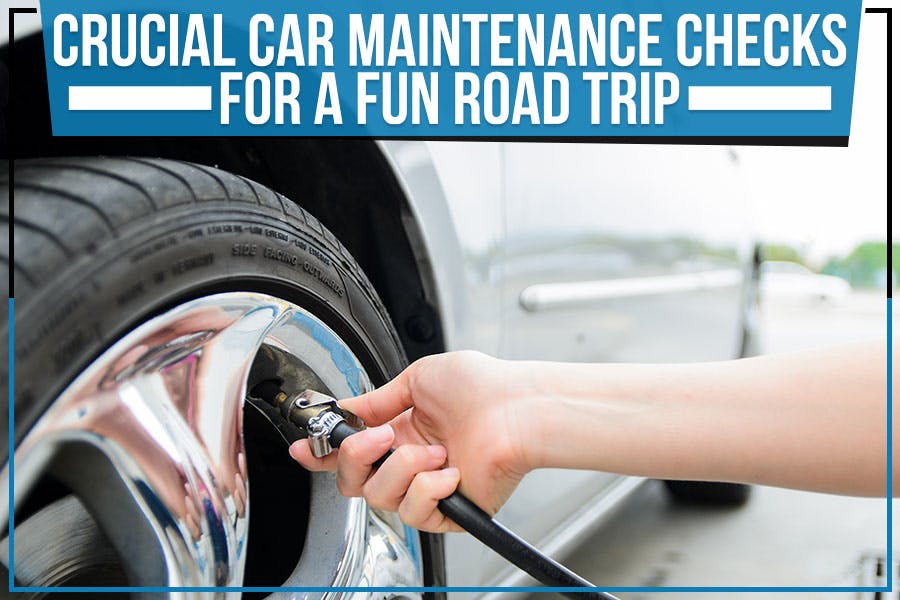 Crucial Car Maintenance Checks For A Fun Road Trip
Are you planning a summer road trip? Whether you're going across the country or just to the next state over, it's essential to ensure your car is trouble-free for the journey.
Regular maintenance ensures your safety on the road and saves money on costly future repairs. Brandon Honda will discuss some essential car maintenance tips to help make your road trip a success!
1. Get Your Car Serviced
Before you hit the open road, it's good to get your car serviced. It means ensuring an oil change and topping up the fluids. It would help check your brakes and suspension for better safety. It's also good to check your fluid levels, including engine coolant, brake fluid, and power steering fluid. You want to be stranded in 'nowhere' on the side of the road with a car that won't run. These are all critical aspects of your vehicle that can impact your safety on the road.
2. Examine the Battery
Examine the battery and ensure the terminals are clean and free of corrosion. A build-up of rust can cause serious problems down the line. Corrosion can reduce the life of a battery and cause it to perform poorly. Remove the battery and use baking soda to clean the terminals.
Pour a little water onto the baking soda to dampen it, disconnect the battery and add a few drops of water while sprinkling the terminals with baking soda. When the solution begins to bubble, the corrosion has been neutralized; it's safe to brush the terminals with an old toothbrush lightly.
3. Check The Vehicle's Tires
It's also a good idea to prep yourself before you embark on your road trip. Ensure you have a spare tire in case of a flat and check that all your lights are working correctly. You should also pack some snacks, water, a first-aid kit, and a flashlight.
Finally, take a look at your tire pressure. Make sure they're inflated to the recommended level and that there's no visible damage. If you're not sure how to do this, consult your owner's manual or ask a professional mechanic. Better safe than sorry!
So, before you start packing your luggage, be sure to take care of your car! With a little bit of preparation, you can ensure that your road trip is safe and fun for everyone involved.
Ending Note
Road trips are a lot of fun to explore the country and enjoy with family and friends. But before you go, it's essential to make sure your car is in good shape. Regular maintenance can help prevent problems from cropping up during your trip.
At Brandon Honda, serving Wesley Chapel, FL, we want to help you have a safe and fun journey. We're happy to provide these essential car maintenance tips. If not that, we also house an impressive assemblage of new Honda & used vehicles that you can conveniently upgrade to via trade-in or friendly financing assistance!
Schedule service at our dealership if you plan a road trip this summer. Thanks for reading, and happy travels!
Back to Parent Page