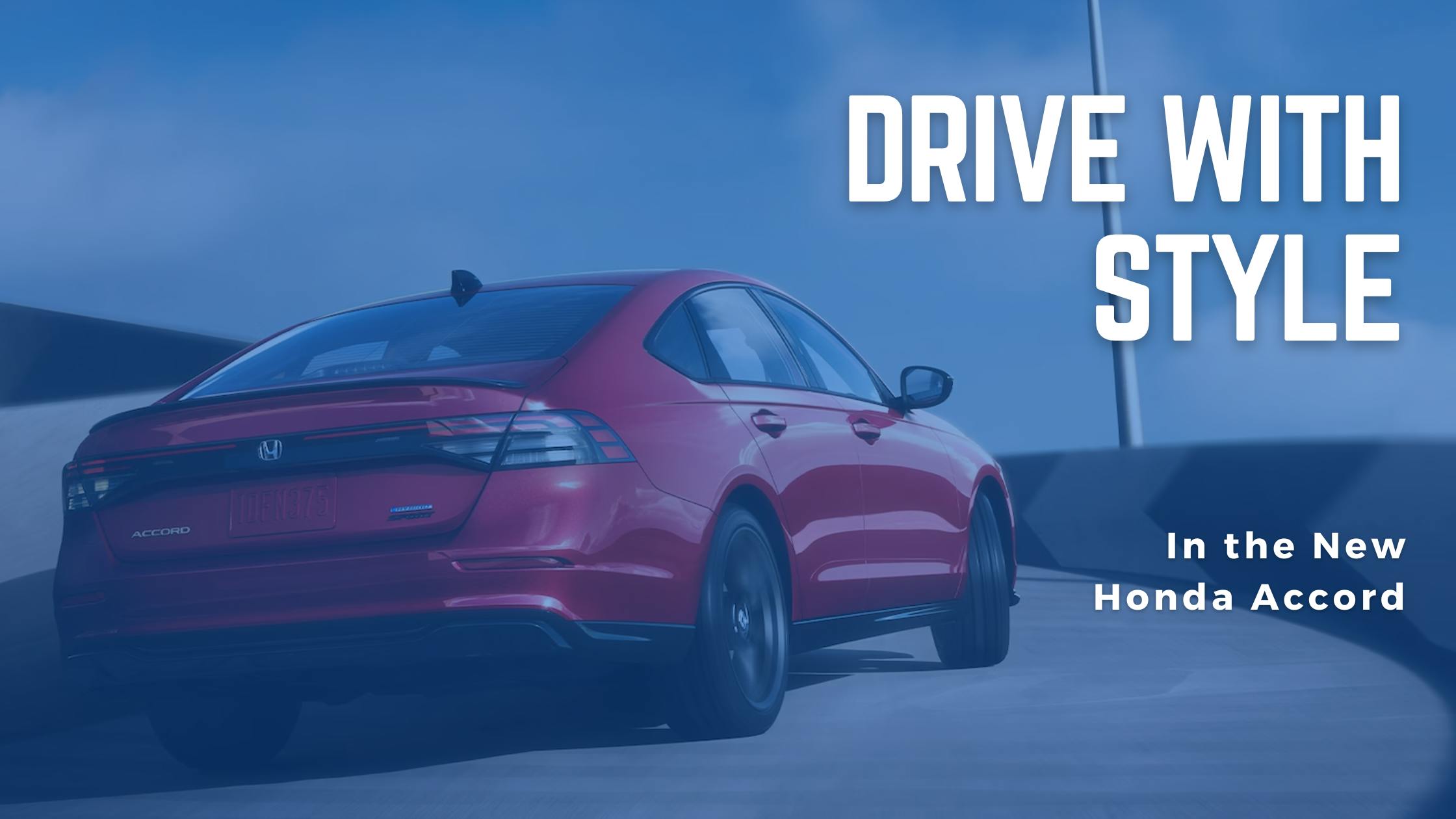 Drive With Style in the New Honda Accord
As one of the leading Honda dealerships in Florida, our Brandon Honda team wants to inform you of our favorite features and specs of the new Honda Accord near Port ichey, Brandon, and Tampa, Florida.
The Accord Upholds Honda's Reputation for Reliability
Honda is known for producing reliable vehicles, and the Honda Accord is no exception. Honda has a reputation for building cars that last a long time, and the Accord is one of the most dependable models in Honda's lineup.
With low maintenance costs, Honda Accords are known for being relatively low maintenance vehicles. They have a reputation for being easy to take care of, with many models requiring only routine oil changes and tire rotations to keep them running smoothly.
Honda Accord Top Safety Rating
The Honda Accord is considered a safe car, with high ratings from organizations such as the National Highway Traffic Safety Administration (NHTSA) and the Insurance Institute for Highway Safety (IIHS) for its crash-test performance.
Due to the premium safety and reliability of these vehicles, these Honda cars are at no surprise, known for holding their value well. Because they are so dependable, they retain their value over time, which means they can be a good investment for buyers.
Up-to-Date Technology Features the Family Will Love!
Listen to your favorite radio stations audiobooks, or comedy sketches with availability of Sirius XM and HD Radio. Also, connect your smartphone to this car and never miss a beat! Apple CarPlay Integration as well as Android Auto Integration, is compatible with the Civic. Receive and send text messages, access your personal music library, and get directions straight through your personal cell phone. These features are available through the improved touchscreen.
The multi-angle rear view camera is available for viewing objects behind you when backing into or out of a parking space. Perfect for new or any drivers! In addition, the Honda WatchLane feature is available, making switching lanes easier and safer. Signal your vehicle and watch live video displays from the mirror of the passenger side mirror.
Back to Parent Page