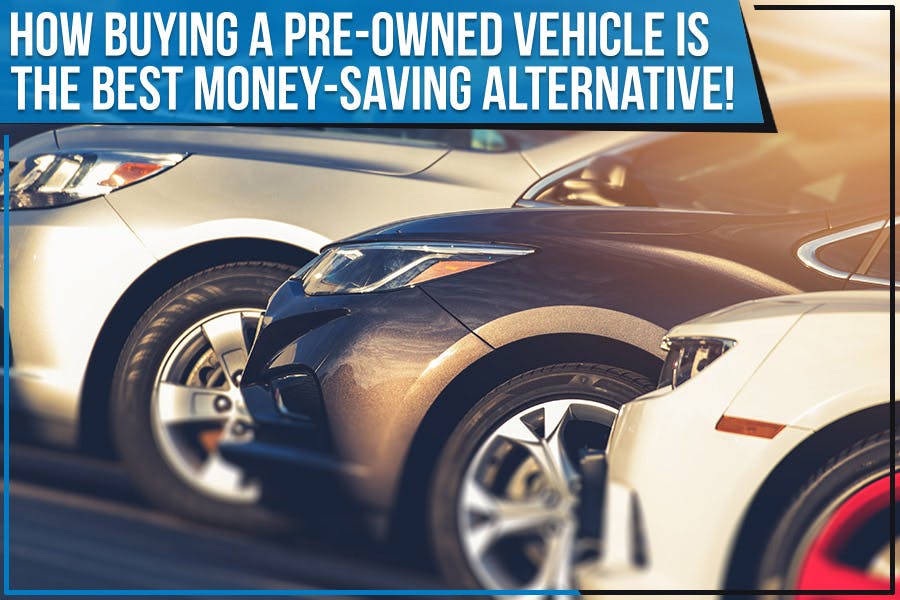 How Buying a Pre-Owned Vehicle is the Best Money-Saving Alternative!
You're looking for a new car, but you don't have the money to buy it. The idea of having to pay an arm and a leg just for that monthly payment is making your head spin. Luckily, there's another option that might be right up your alley: buying a used car! Buying a used car can help you save money in many ways, including lower monthly payments and not paying anything down - or very little down - on the purchase price. This article will break down why it's an excellent way to save some money.
Used Cars Cost Less
When you buy a used car, it always costs less than buying a new one. If you purchase an older model of your favorite new car, you might save as much as 30% or more than the price of a new car. In addition, buying used doesn't just mean that you're getting an older model – it also means that your vehicle will probably have lower mileage and fewer wear-and-tear issues. It is an excellent way to save money without compromising the quality of your ride.
Used Cars Don't Depreciate in Value as Quickly as New Cars
New cars depreciate quickly - as much as 20% the moment you drive them off the lot. On top of that, new cars tend to lose value at a rate of roughly 15% per year after their first year on the road and only stop losing value once they're about five years old or 100,000 miles.
When you get a used vehicle, you're getting a car that has already lost most of its value. It also won't lose any additional value as long as the vehicle is well-maintained, which means it can be cheaper to buy used than new without sacrificing quality or reliability.
You Can Save Money on Insurance, Taxes, and Fees
It's more expensive to insure a new vehicle. This means that you'll pay a higher rate when you take out an auto insurance policy. In addition, new car owners often have to pay taxes and fees for registration and licensing. When you buy a used vehicle instead of a new one, not only will your insurance rates go down but so will the taxes and registration fees. As a result, you will save more money every month.
There are No Hidden Fees with a Used Car
Another way that buying a used car is cheaper than purchasing a new one is there are no hidden expenses with used vehicles. When you buy a brand-new vehicle, it's not uncommon for dealerships to charge extra fees on top of the sticker price to make more money off sales. This doesn't happen with a used car.
Buying a used car
is the best money-saving alternative for those looking to buy their next vehicle. If you live near
Hillsborough County, FL
, and are interested in
purchasing a used car
, stop by
Brandon Honda
and check out our
used cars for sale
! Take some time to
browse our selection of quality pre-owned vehicles
and select what best suits your lifestyle and budget.
Back to Parent Page