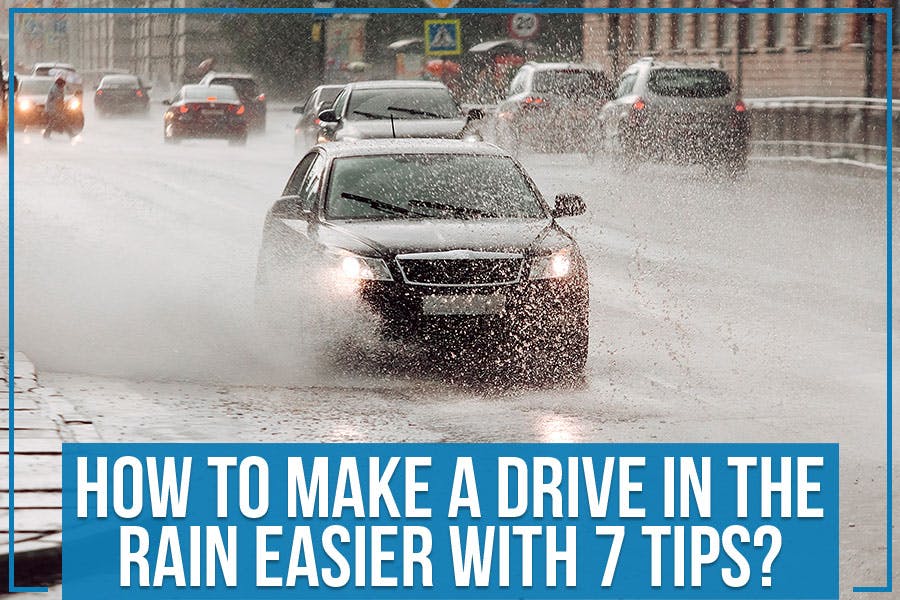 How To Make A Drive In The Rain Easier With 7 Tips
Sure, you've heard the saying "drive like it's the end of the world," but when rain is pouring torrentially, and visibility is low, driving can seem downright scary! Luckily, you can do a number of things to drive safely in heavy rain.
Pasco county is no stranger to rain – according to the National Weather Service, our area sees a standard of 50 inches of rainfall per year! While that may not seem like a lot compared to other parts of the country, it's vital to remember that a large portion of that rain falls during thunderstorm season (May - September). And when those storms hit, they can cause serious road problems like hydroplaning.
Prepping Your Car For The Downpour
So, what can you do to prevail safely while driving in heavy rain? First things first – make sure your car is serviced for wet weather. This means checking your windshield wipers to ensure they're in good condition and replacing them if necessary. You should also keep your ride's tires properly inflated and have good tread depth to help you maintain traction on slippery roads.
Once you've made sure your car is up for the challenge, it's time to focus on your own driving. Check out these tips by Brandon Honda, and be prepared for whatever Mother Nature throws your way! (PS – never rely on technology while driving!)
Tips To Dive Safely In The Rain
Here are a few things to think of for safe driving in the downpour, curtsy of the pros at Brandon Honda that will help you stay safe while driving in the rain::
Slow down! It may appear like a blatant one, but it's worth repeating. Wet roads can be very slick and make it harder to stop or turn, so give yourself plenty of time to react.
Turn on your headlights. This will help you see better and make it easier for other drivers to see you.
Be especially cautious at intersections, where water can pool, making it hard to tell if the light is green or red.
Keep an eye out for pedestrians. They may be hard to see in the rain and could be crossing without using a crosswalk.
Be prepared for hydroplaning. If your ride starts to slide, take your foot off the gas and don't apply brakes or turn suddenly. Steer into the skid until you retrieve control of the car.
If you can't see the lines on the road, slow down and be extra careful.
If you must push through a deep puddle, go slowly to avoid splashing water on other drivers or pedestrians.
So, those are a few thoughts of caution to keep in mind while driving in the rain. Take it slow, be on the alert for your surroundings, be prepared, and you'll be fine!
Here's How Brandon Honda Can Help You!
After the rainy season, it's important to have your car serviced. At Brandon Honda, serving Pasco County, FL, we want to ensure that your vehicle is in tip-top shape — rain or shine!
That's why we offer a wide range of services, from oil changes and tire rotations to more comprehensive services like brake repair and engine diagnostics.
No matter what you need, our team of expert technicians is here to help.
Schedule an appointment today, and let us help you keep your car running smoothly all year!
Back to Parent Page