Road Departure Mitigation in Honda Sensing Suite
The RDM uses a camera to detect when the vehicle is about to leave the road and can automatically apply the brakes and steer the vehicle back onto the road. View it's amazing safety features in new Honda vehicles in Tampa, FL.
What Does RDM Stand For?
Honda Dealership of Tampa Bay, Holiday, and Clearwater Areas
RDM stands for Road Departure Mitigation, and it is one of the features included in the Honda Sensing suite. RDM is designed to help drivers avoid unintentionally leaving the road, by detecting the edge of the road or lane markings and providing warnings or assistance to keep the vehicle on the road. Here are some of the key features and benefits of RDM:
Lane Departure Assistance
Lane departure warnings: RDM can detect when the vehicle is about to leave the road and can provide audible and visual warnings to the driver, alerting them to the danger.
Lane departure prevention: If the driver does not respond to the warnings and the vehicle continues to drift off the road, RDM can apply the brakes to the opposite wheels, helping to steer the vehicle back onto the road.
Reduce Your Risk of Driving Accidents
Improved safety: By helping drivers stay on the road, RDM can reduce the risk of accidents and increase overall safety for both the driver and passengers, as well as other drivers, pedestrians, and cyclists on the road.
Increased convenience: RDM can also help to reduce driver fatigue and stress, by automatically correcting the vehicle's course if it begins to drift off the road.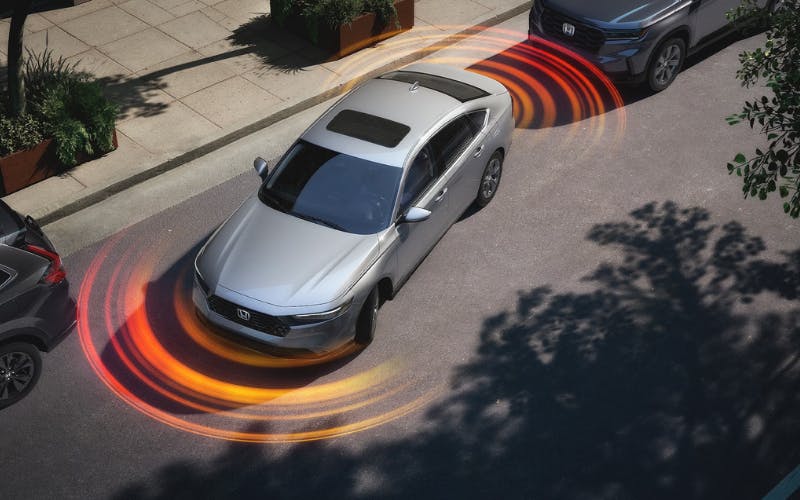 Visit our Honda Dealership in Tampa!
Overall, RDM is a valuable feature for Honda drivers, as it can help to prevent unintentional road departures, increase safety, and provide added convenience on the road. Chat with a Brandon Honda rep about RDM features in your new Honda car, truck, or SUV near Port Richey and Clearwater, FL.
Premium new and used vehicles are now available at Brandon Honda dealership in Tampa, FL. Head over for a test drive or to learn about the impressive warranties that come included on your brand new purchase!
Back to Parent Page