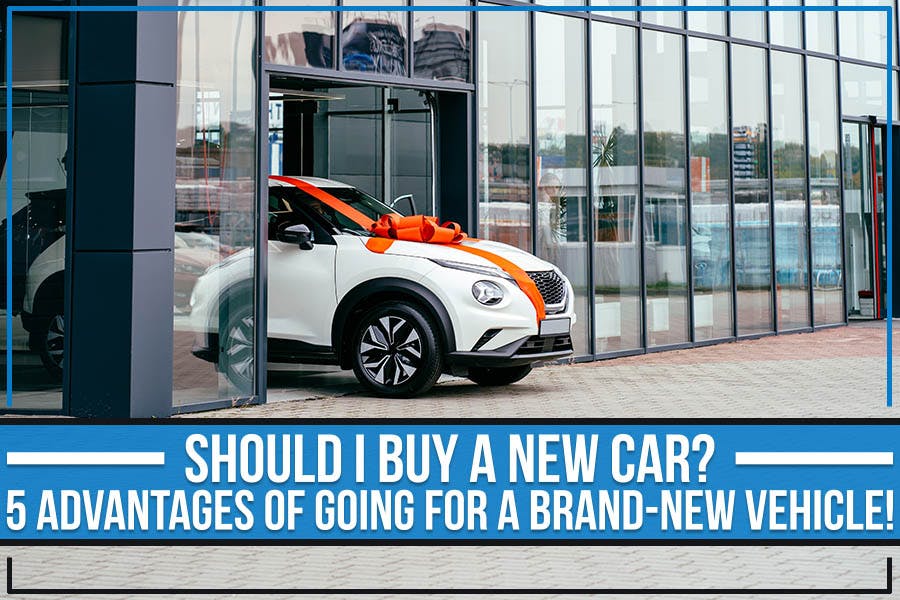 Should I Buy a New Car? 5 Advantages of Going for a Brand-New Vehicle!
Purchasing a new car is exciting, but it can be quite nerve-wracking as well. There are many factors you need to consider before making a decision. Should I buy now or wait? What price range should I look at? How will the purchase affect my finances?
You may have heard that buying used is cheaper and easier than buying new, but there are some great reasons why purchasing a brand-new vehicle might make more sense for you.
Here we'll discuss some important benefits of buying a new car…
1) It's Never Been Driven Before - It's Brand New!
It's fresh off the lot and has no wear and tear. That means you'll get to enjoy the brand-new experience of driving it yourself! There is no need to worry about any bumps or scratches on the vehicle since it's in pristine condition. If you're looking for the most luxurious experience without any blemishes, then a new car is right up your alley.
2) New Cars Boast the Most Advanced Safety Features
You'll likely get to enjoy all the latest safety features. You can be sure your vehicle will come equipped with everything from smart cruise control, lane assistance, and blind-spot warning systems - for better protection on those hectic city roads!
Additionally, there's the increased risk of accidents when purchasing a used car since it may have been driven by previous owners whose own driving habits were less than ideal.
3) New Cars are Durable
Not only do newer cars have the latest safety features, but they're also built to last. This means you'll spend less time and money on repairs and can enjoy your vehicle for longer.
Older models might be a more budget-friendly choice for some drivers, but you'll likely want your first car to stand up against the test of time. Newer vehicles are made from higher quality materials that can withstand very harsh conditions on the road.
4) New Cars Come with Maintenance Plans
The manufacturer often provides a free maintenance plan for a certain number of years or miles. This can include oil changes, tire rotations, and other important services that keep your vehicle running smoothly.
Rather than paying out-of-pocket for each service visit, you can save money by taking advantage of the free plan.
5) New Cars are Convenient
One of the best things about buying a new car is that you can often choose the features and options that are most important to you.
Do you need a car with heated seats for cold winter mornings? Or maybe a sunroof for those long road trips? With a brand-new car, you can have it all!
Brandon Honda, serving Brandon, FL, has a wide selection of new cars for sale, and we can help you buy a new car that perfectly meets your needs. We have all sorts of vehicles, from sedans to trucks, on our lot today. Whether you need an affordable sedan or a spacious SUV, we've got what you're looking for at very attractive prices. Stop by our dealership today or check out our inventory of new cars online.
Back to Parent Page