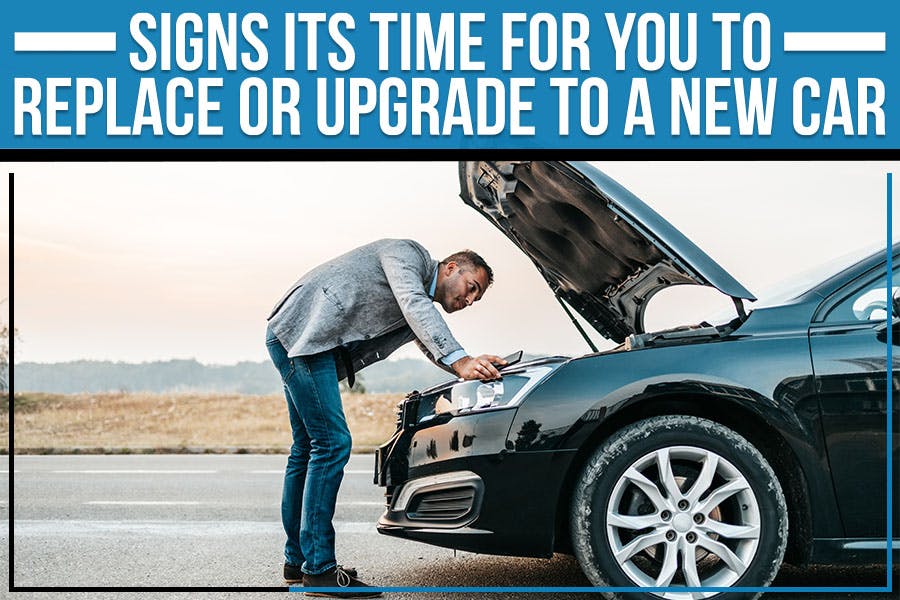 Signs It's Time for You To Replace Or Upgrade To A New Car
Is your car feeling a little sluggish? Are you having trouble getting up to speed on the highway? Are you constantly pressing brakes because you feel like you're about to lose control? If yes, it might be time to bring a new car home.
If you're like most people, you don't relish the thought of car shopping. It can be time-consuming and frustrating, hopping from one dealership to another. Luckily, online car buying has made the process much easier. You can now shop for your new Honda models from the comfort of your own home.
But are there signs indicating that it's time to purchase a new car? Here is what you need to know:
Your Car is Always Asking for Repairs
Car owners with older models are all too familiar with this scenario: You take your ride for radiator flushing, and the mechanic points that you need new brakes. A few weeks later, your check engine light comes on, followed by a flat tire. It seems like every time you turn around, your car needs some sort of repair.
If you're constantly spending on costly maintenance, there's a chance you'll never come out ahead. At some point, it may cost you less to invest in a purchase a new car.
New cars also have a better chance of passing emissions tests and meeting new environmental standards.
Your Car is No Longer Safe
The National Highway Traffic Safety Administration reports that roughly 20-50 million people worldwide are injured or disabled in road crashes each year, and more than one million people are killed.
While you can't control the actions of other drivers, you can do your part by driving a safe car. The new Honda Civic 2022 comes with adaptive cruise control, lane-keeping assist, and a collision mitigation braking system - all features that can help you avoid an accident.
You're Missing Out on New Features and Technology
Your car might be safe, but is it comfortable? If you're still driving an older model, chances are you're missing out on new features and technology. Whether it's how you connect with your car or the features that make your drive more enjoyable - new cars have come a long way in recent years.
The new Honda models, for instance, are equipped with HondaLink, which lets you control your car's settings from your smartphone. The features like wireless charging and heated seats are also a plus. And with the advent of online car buying, it's easier than ever to find the perfect new car for you.
Your Car's Odometer is Above Six Figures:
One blatantly obvious indication that it's time for a new car is when your current car's odometer hits a particular milestone. Of course, this milestone will be different for everyone - it all depends on how much you drive, how well you maintain your car, and what kind of car you have.
But generally speaking, if your car's odometer is above 100,000 miles, it's time to start thinking about a new one. It's because, at this point, your car is considered a "high-mileage" car and will likely start having more problems.
Conclusion:
Everyone is in love with the new Honda Civic 2022. The sleek design, advanced safety features, and new digital displays of new Honda models make the car buying decision easy.
And when everything is so easy with online car buying, there's no reason not to get a new car when you need one.
Brandon Honda, serving Brandon, FL, is your go-to dealership for new Hondas. With a large assemblage of new Honda models, you're sure to find the perfect car for you.
Back to Parent Page