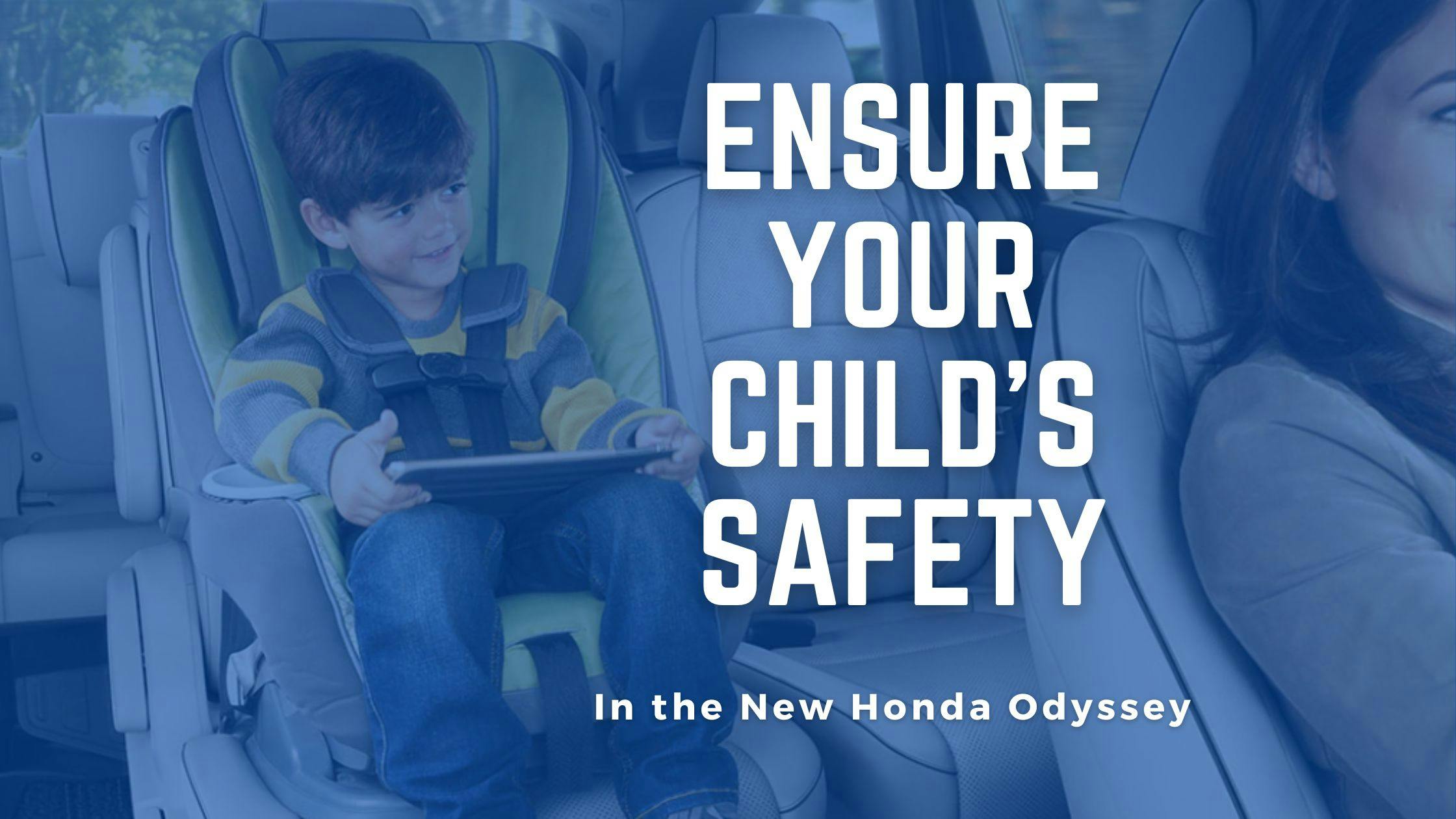 Stay Safe in the Honda Odyssey
Over the years, the Honda Odyssey has always been a reliable vehicle for Florida drivers. However, don't underestimate the look and performance of this new Honda vehicle. Whether you are driving a Civic sedan, or Honda hatchback, the Civic has mastered the art of control.
Honda Odyssey LATCH Features
The Honda Odyssey comes with a very important LATCH feature, many families love. Child seat anchors and tethers, also known as the Lower Anchors and Tethers for Children (LATCH) system, are a set of standardized attachment points for securing child seats in a vehicle. These attachment points provide a more secure and stable method of installing a child seat than using the vehicle's seat belts alone.
The Honda Odyssey comes equipped with the LATCH system, which includes lower anchors and tethers located in the second and third-row seats. The lower anchors are metal bars that are located in the crease between the vehicle's seat cushion and backrest. The tethers are straps that are attached to the back of the child seat and are used to secure the top of the seat to the vehicle's anchor points.
Odyssey Child-Seat Security
The Honda Odyssey's LATCH system is designed to make it easier for parents to install child seats safely and securely. The lower anchors are easy to locate and use, and the tethers are clearly marked and easy to access. The Odyssey also has a three-point seatbelt system for the middle seat in the second row, which allows for the secure installation of a child seat in that position.
The Odyssey also features a rear-seat reminder system, which alerts the driver to check the rear seat before leaving the vehicle. This feature is particularly useful for parents who may forget that they have left a child in the vehicle, helping to prevent tragic accidents.
In summary, the Honda Odyssey's LATCH system, along with other child safety features such as the rear-seat reminder system, make it a safe and reliable choice for families with young children.
Back to Parent Page