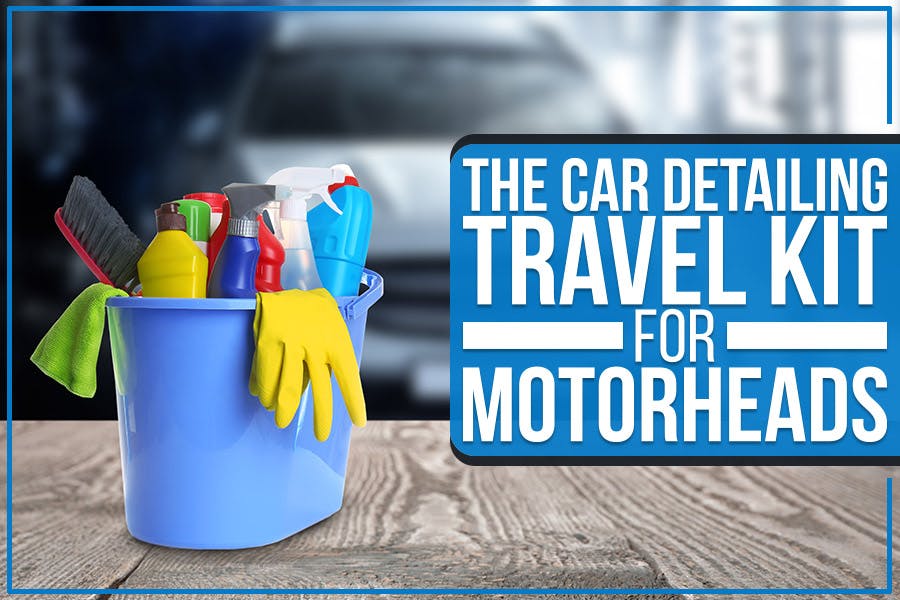 The Car Detailing Travel Kit For Motorheads
Like your makeup needs a touch up after long trips, so does your car, especially because it's been exposed to all the grime & dirt on the highway. That's where the necessity of an auto detailing kit arises because if you have something like the New 2022 Honda HR-V, you need that ride glaring back at the sun in its amethyst pride!
It's a dream to take a trip, sans the dusty automobile, & experience new environments around Tampa, FL. But if you're in for a long haul, you might need to gear up on keeping an auto cleaning kit with you at all times. Here are some of the items that we suggest you keep.
For The Exteriors
Pressure Washer & Foam Cannon
Many blogs will advise you to ditch the washer & cannon duo, but we insist on adding it to your kit. When you are on the road long enough, bugs, grime & mud tend to stick to your car's body like glue. There comes a time when those sponge vipers just don't cut it.
You need to be able to take a break on your trip, fill up on the washer & spud away the car to soften the streaks & dirt. And please, never try to use a cloth & a water bottle to clean off the dust.
Bucket, Brush, & Jug
If you are in for some tire scrubbing, a bucket & jug are excellent additions with a hardy brush. Mud tends to stick & dry like cement to your car's mudguards and can be hard to remove without a brush and some direct water splashing.
Microfiber Sponges & Towels
The cloth has the benefit of leaving behind spotless, moisture-free & scratchless surfaces. Careful not to mix up the cleaning & drying microfiber cloths, but rest assured you will have a gleaming car exterior.
pH-neutral Wash & Wax Car Shampoo
Of course, no auto-cleaning kit is complete without a pH-neutral car shampoo that offers a layer of wax. If you are not shy of pulling some elbow grease after a long drive or a family trip, you can load up the foam cannon as instructed, wash the car down, and start polishing with a microfiber towel.
Tire Shine
Never use an upholstery leather shiner on tires. Only use a dedicated rubber wax for the tires to give your tires a shine & to protect the rubber from the damaging contaminants from the road.
For The Interiors
Disinfectant Spray
That will come in handy for shining up your interiors. Careful not to douse the dashboard electronics, just wipe the interiors with a damp disinfectant cloth. Then apply an upholstery shiner—Polish with a microfiber cloth for a sparkling shine.
Wireless Vacuum
When you have wiped the interiors, be sure to have a wireless vacuum on hand to suck up the crumbly bits of dust and debris from the cockpit's bed & the seats. If you don't have a car vacuum, you can always keep a brush & dustpan.
Car Scent Spray
After a thorough clean, no car is complete without that 'new car' scent. It doesn't matter whether you are back home or on the road; you need to have car fresheners or sprays to spruce up your interiors.
Items For Detailing Your Car
If you have plans for a long trip with many stops on the way, you may have to consider stocking up on these items for detailing your car. And it doesn't matter whether your ride is a truck or a sedan; it deserves a shine. For more details on car cleaning products that suit your Honda best, be sure to get in touch with Brandon Honda.
And if you just returned from a long trip and think your car deserves full detailing, then be sure to get in touch with us for servicing & maintenance. We're serving Tampa in Sunshine State with only the best in new 2022 cars & OEM parts!
Back to Parent Page