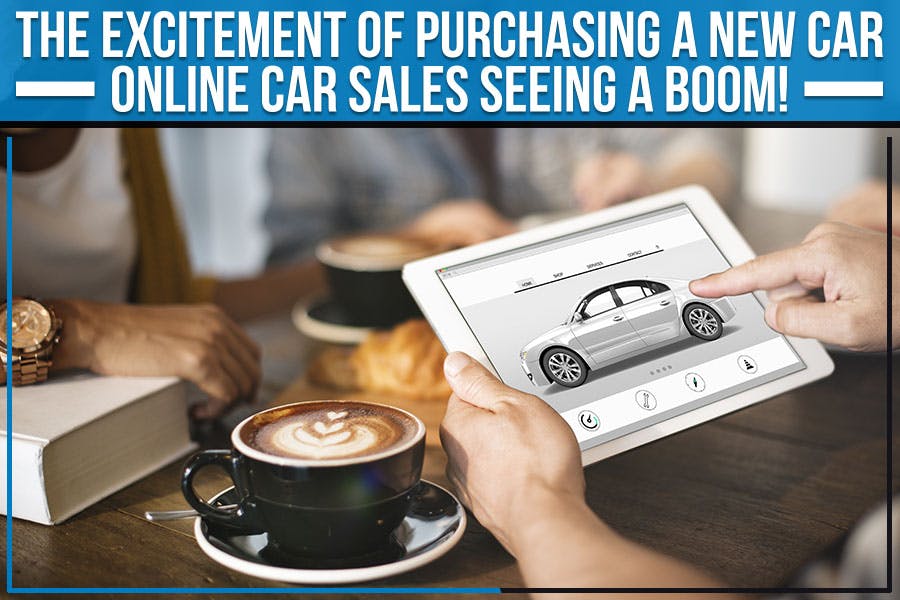 The Excitement of Purchasing a New Car: Online Car Sales Seeing a Boom!
It's that time again! Time to go car shopping! Are you excited? Most people are, especially when they're in the market for a brand-new car. Let's face it, you don't buy a brand-new car every day, so it's something to get pumped up about.
However, many people are hesitant to purchase cars online. They think they're missing out on some fundamental aspect of the process by not visiting dealerships in person. We're here to assure you that this isn't the case! Online car sales are taking the market by their reigns. Continue reading to see how.
The Big Purchase - How It Works:
When you're ready to purchase your next car, the first step is to figure out what you can afford. This includes calculating your budget and looking at different financing options. Once you know how much money you have to work with, it's time to start shopping!
Visiting a dealership in person used to be the only way to purchase a new car. However, many online car sales companies allow you to buy cars without ever leaving your home. These companies offer an immense variety of vehicles from different manufacturers, so you're sure to find something that suits your needs.
The Benefits That Outshine!
Bye-Bye Salespeople:
The best part of buying a car online is that you can take your time to decide. No pushy salespeople are trying to get you to buy a car right away, so browse through all available options and find the perfect one for you.
The Best Things in Life are Free!
Since many of these companies offer free delivery, you won't have to worry about transporting the car yourself! Could you even ask for more?
Compare All You Want!
One of the key advantages of buying cars online is that you can easily compare prices between different dealerships. Why only prices? You can even compare dealerships and vehicles by looking at their reviews. This will help you realize what to expect from each one.
Get the Car You Want!
Another advantage of buying cars online is that you can often find cars not available in your area. This means that you can get the vehicle you want without compromising on anything. All thanks to a wide variety of makes and models available online.
The Bottom Line
Overall, it's evident that online car sales are taking over the market. They offer many advantages over traditional car dealerships, so it's no wonder why more and more people are choosing this option. If you're looking for a new or even a used car (which is in excellent condition), be sure to check out our website Brandon Honda, serving Polk County, FL. You won't regret it! You can also call us if there is something you need help with. We will be happy to assist.
Back to Parent Page