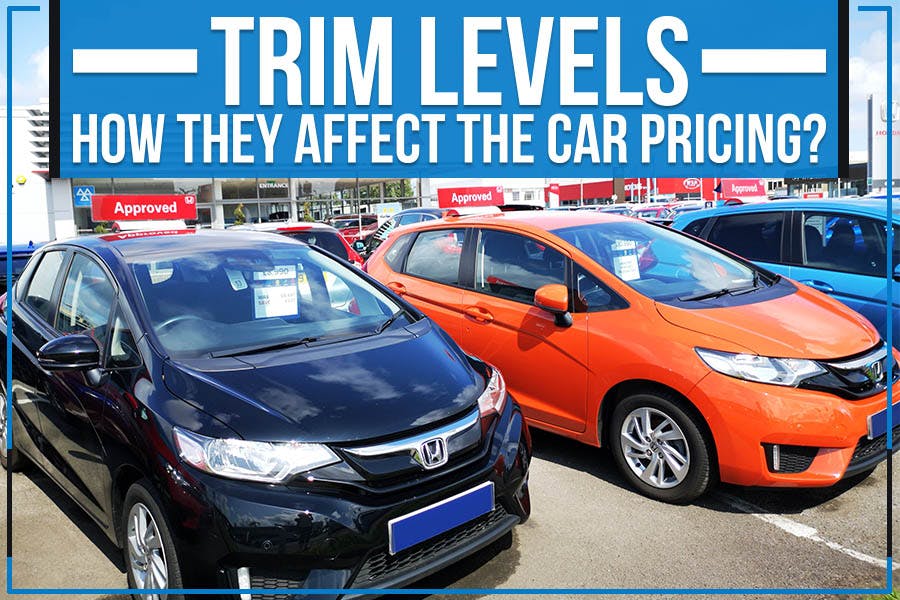 Trim Levels – How They Affect The Car Pricing?
Let's say you're hunting the market for a new ride. You've done your research and found the perfect one. It's within your budget, has all the features you want, and is stylish enough to turn heads when you drive by. But there's one catch: the price varies depending on the trim level.
So, which one should you choose?
In this post, Brandon Honda will break down what car trim levels are and how they can affect the overall cost. Read on to learn more!
Car Trims & Packages: What are they?
Most automakers offer different trim levels for their vehicles. Trim is simply the differentiating factor between two models of the same car. It can be anything as small as a different wheel design or color scheme. Or it can be a major difference like a turbocharged engine or all-wheel drive.
Some trims come with packages, which group together certain features and options. For example, the Honda Civic Type R comes with the Type R Package, including stronger brakes, an aluminum shift knob, and red ambient lighting. So, a car package combines different features that usually work together and are offered as a single option by the automaker.
Now that we know what car trims and packages are, let's dive into how they affect the price of a new car.
How Does a Car Trim Affect the Price of a Car?
The answer to this question is twofold. First, the actual trim level of the vehicle will impact the Manufacturer's Suggested Retail Price (MSRP). Secondly, the packages available for each trim can also raise or lower the final cost of the vehicle.
Automakers will often offer several trims for each model that they produce. These trims can range from a basic model with few features to a fully loaded version with all the bells and whistles.
The actual trim level of the vehicle will impact the MSRP. In general, the higher the trim level, the higher the MSRP. For example, a 2019 Honda Civic LX has an MSRP of $19,550, while a 2019 Honda Civic Touring has $28,750. As you can see, there is quite a discrepancy in price between these two trims.
However, it's important to keep in mind that the trim level is not the only factor determining a car's price. The packages available for each trim can also raise or lower the final cost of the vehicle.
For instance, a 2019 Honda Civic LX can be equipped with the Honda Sensing suite of safety and driver-assistive technologies. This package adds all the top features. If you were to add this package to the LX trim, the MSRP would increase to $21,050.
New Honda Civic Trims for You
Honda Civics are available in a variety of trims. The different trims offer different features, and each trim has a different starting price point.
Civic LX
The most basic model is the Honda Civic LX. The LX comes with standard features like sixteen-inch alloy wheels, automatic headlights, and LED daytime running lights. It also has a seven-inch touchscreen display, Bluetooth connectivity, and a rearview camera.
Civic Oriel
If you're looking for something a little more luxurious, you might consider the Honda Civic Oriel. The Oriel comes with seventeen-inch alloy wheels, chrome trim, and a sunroof. It also has an eight-inch touchscreen display, Apple CarPlay and Android Auto integration, and heated front seats.
Civic Type R
The most expensive trim is the Honda Civic Type R. The Type R comes with nineteen-inch alloy wheels, Brembo brakes, and a body kit. It also has a 300-horsepower engine, a six-speed manual transmission, and a limited-slip differential.
No matter how many bucks you've, there's a Honda Civic trim that's perfect for you. Brandon Honda, serving Polk County, FL, has a wide selection of Civics for you to choose from.
Browse through our new and used inventory online, or come visit us in person to take a test drive!
Back to Parent Page